Continuous Data Quality Monitoring
Leverage DQLabs for continuous data quality monitoring with auto thresholds, benchmarking, and actionable alerts to manage and monitor your data stack.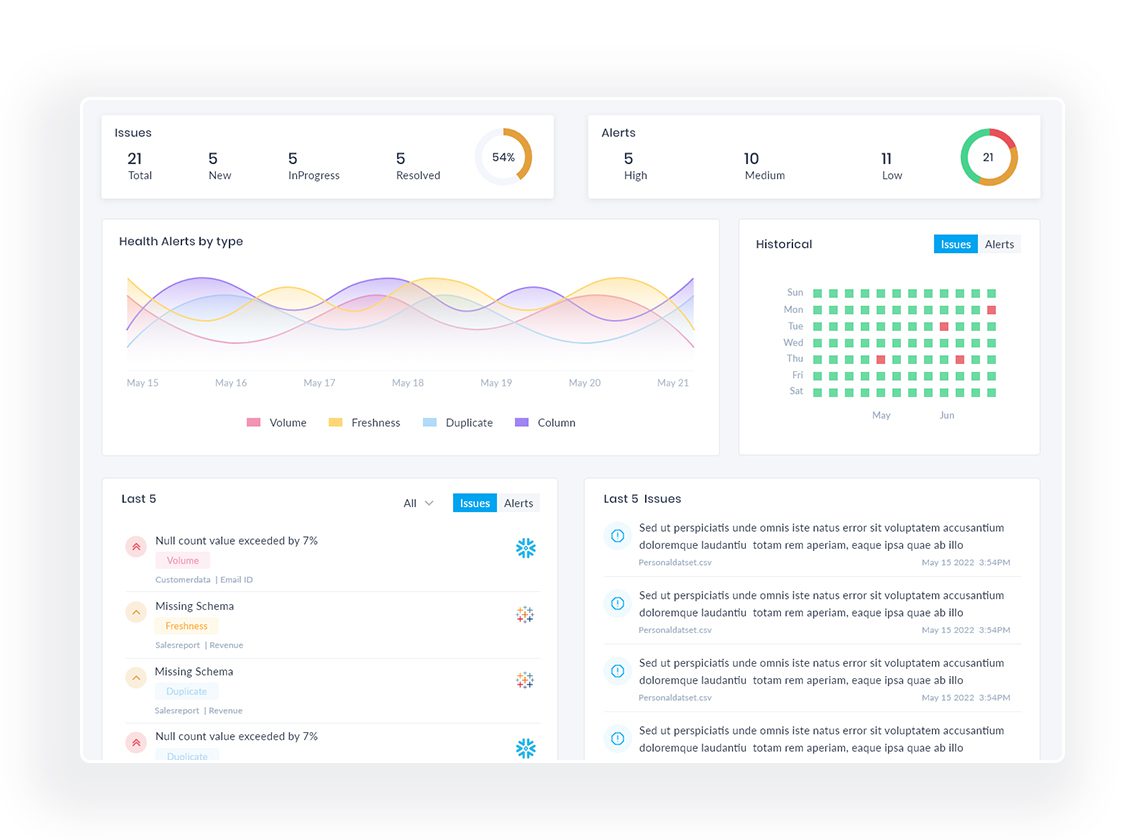 Out of the box Adaptive Threshold
Eliminate the need for manual rules and fine-tune using out-of-the-box adaptive auto thresholds with ML based supervised learning to benchmark and monitor any attributes across your organization.
Metadata, row and column level
Auto-track row count, freshness, schema, and duplicates on every asset at the metadata level and measures deep dive column level profiling for fit for purpose.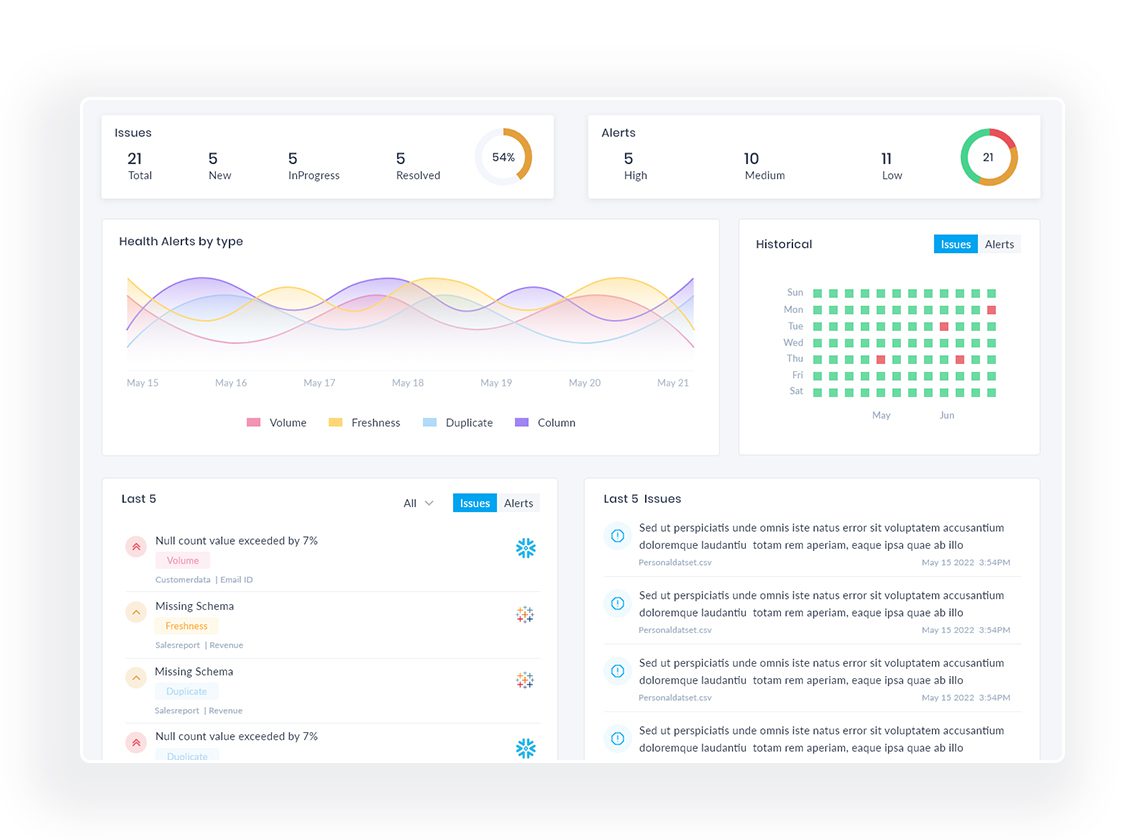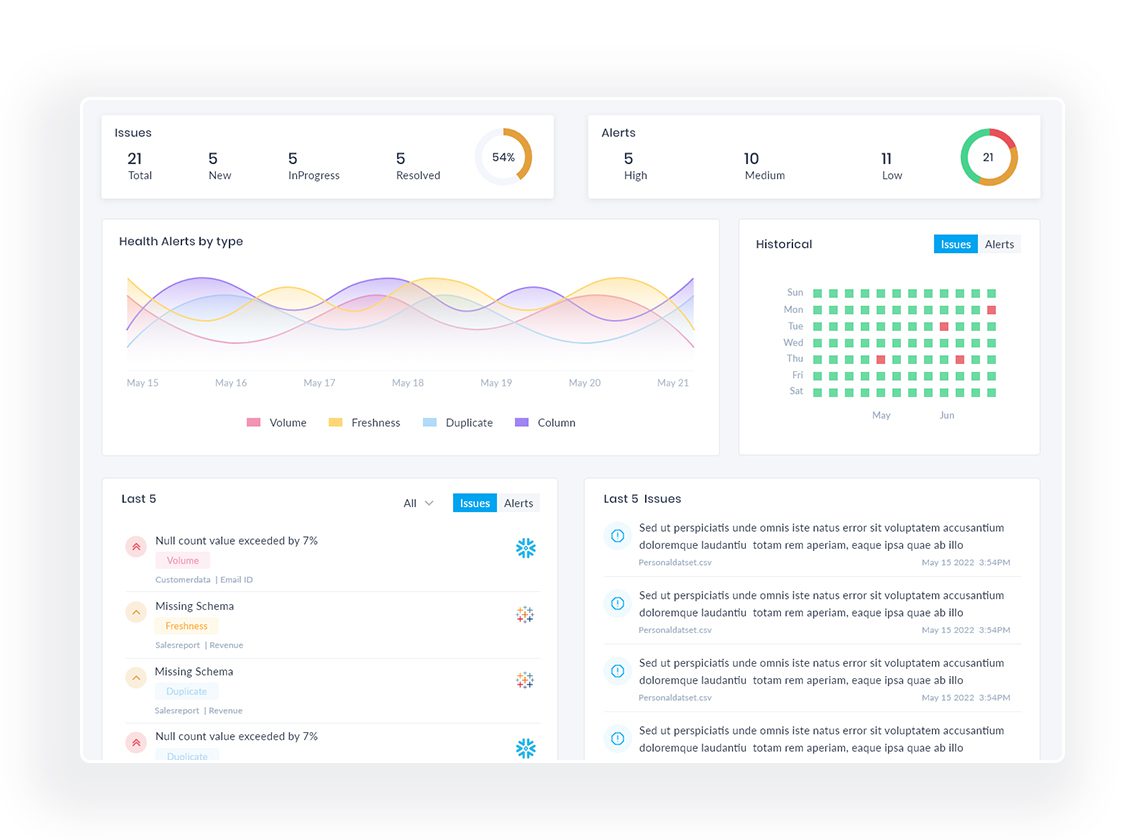 Configure custom Behavioral Analysis
DQLabs lets you create your behavioral analysis using ML-based time-series anomaly detection across multiple categorical attributes and numeric measures based on forecasting, seasonality, and trend.
See Continuous Data Quality Monitoring in Action
Know your missing data before anyone knows.
More Features from DQLabs Platform
Leverage DQLabs' unified platform with converged capabilities around data observability, quality, and discovery capabilities.