PostgreSQL
PostgreSQL
https://www.dqlabs.ai/wp-content/themes/corpus/images/empty/thumbnail.jpg
150
150
DQLabs
https://www.dqlabs.ai/wp-content/themes/corpus/images/empty/thumbnail.jpg
Snowflake
DQLabs.ai and Snowflake partnership enables Out-of-the-Box Data Observability and Data Quality for Snowflake to reduce data downtime and improve data accuracy. Just connect and monitor data across your modern cloud data warehouse for data quality issues and remediation in minutes.
No-Code Data Observability
DQLabs out-of-the-box Snowflake provides visibility into Freshness, Volume, Distribution, Schema, Usage, and Lineage in seconds and detects data downtime using ML-based anomaly detection.
Out of the Box Data Quality
Automate your data quality checks using out-of-the-box data measures across multiple categories and perform deep column-level profiling at ease for business validation.
Improved Trust and Governance
Improve the health of your data and accuracy towards business purposes using auto-discovery features around semantics tagging, business rules, and terms.
See Snowflake in Action
End to End Observability and Quality for your modern cloud warehouse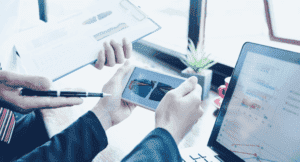 Difference Between Modern and Traditional Data Quality
Difference Between Modern and Traditional Data Quality
https://www.dqlabs.ai/wp-content/uploads/2023/07/Modern-and-Traditional-data-quality_v2-300x162-1.png
300
162
DQLabs
https://www.dqlabs.ai/wp-content/uploads/2023/07/Modern-and-Traditional-data-quality_v2-300x162-1.png
Modern data quality practices leverage advanced technologies, automation, and machine learning to handle diverse data sources, ensure real-time processing, and…
Read More