Modern Data Teams Need Modern Data Quality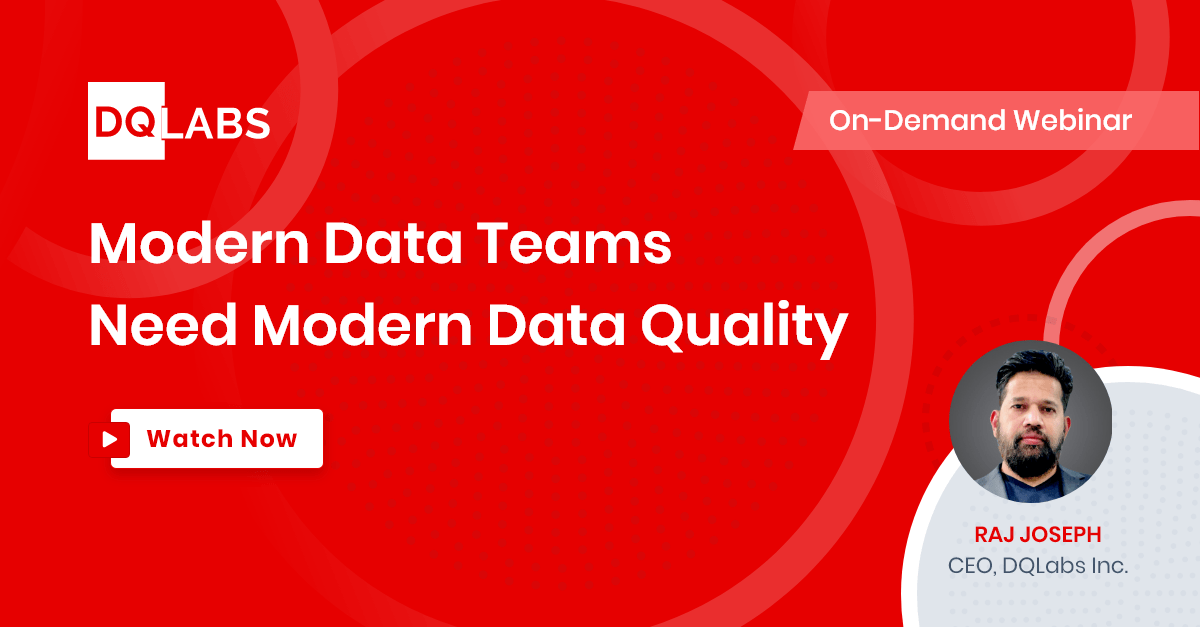 Event Date: 28 February 12 PM EST
With the growth in data, organizations are taking new and modern approaches to the data stack that scales with their needs. However, the struggle to unlock value relies upon the organization's ability to ensure its data's accuracy and reliability, which requires data teams to shift to more modern approaches toward Data Quality.
This webinar will help data leaders and teams understand what is so Modern about Data Quality and how capabilities around Data Observability, Data Quality, and Data Discovery can be converged to build confidence in data across your ecosystem. Take advantage of this opportunity to learn the latest trends and techniques in data observability and quality. Register now to secure your spot!
Topics covered:
What is so Modern about Data Quality?
Introduction to Modern Data Quality Platform and Demo.
How to ensure data reliability and accuracy in your data landscape?
Case studies of organizations that have successfully implemented Modern Data Quality Platform.
Featured Speaker